Larry Jordan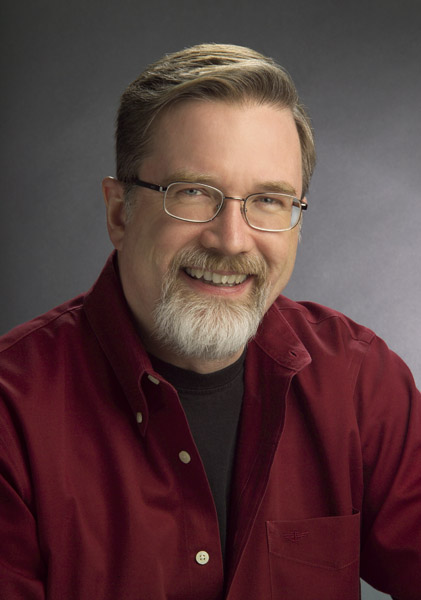 larry@larryjordan.com
Larry Jordan is a producer, director, editor, author, and trainer with over 35 years video production and post-production experience. A member of both the Directors Guild of America and the Producers Guild of America, he is a post-production consultant to studios around the world. In addition to his broadcast credits, Jordan is recognized as one of the Top 100 Corporate Producers in America and is frequently featured as a speaker at seminars and user groups around the U.S.
As an Apple-Certified Trainer in Digital Media, Jordan combines his extensive production experience with his teaching skills to bring a wide-ranging, real-world perspective to his classes. He was one of the first four Apple-Certified trainers in the U.S. to receive credentials as an "Advanced Level" Final Cut Pro instructor.
Jordan is the author of eight books on Apple's Final Cut and Adobe Systems' Creative Cloud software published by Peachpit Press and Focal Press. He is the Executive Producer and host for the Digital Production Buzz, a podcast focused on video production, post-production, and distribution. He has also created and narrated hundreds of hours of online video training for his own website and others.
Credentials
Member, Directors Guild of America
Member, Producers Guild of America
Apple Certified Trainer for Digital Media
California Licensed B.P.P.V.E. Instructor
Visit Larry's website here: LarryJordan.com
Norman Hollyn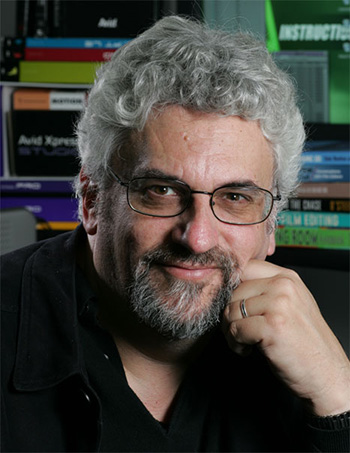 Norman Hollyn, who passed away in March, 2019, has been described as a "media expert," a reference to his experience in both the old and new media worlds. (Here's Larry's tribute to Norman.)
He was a long-time film, television and music editor (Heathers, The Cotton Club, and Oliver Stone's Wild Palms) who is Head of the Editing Track in the University of Southern California's School of Cinematic Arts. He also worked extensively in entertainment and media Internet development for large entertainment companies and schools.
He was a frequently published author. He has published nearly 100 articles in magazines and peer-reviewed journals, and has written the standard editing room textbook, The Film Editing Room Handbook. His last book,­ The Lean Forward Moment, a book about shaping stories across all filmmaking crafts ­ came out from Peachpit Press/Pearson and has been adopted in schools across the world.
He co-wrote, co-hosted and co-produced the 2 Reel Guys, a series of video podcasts about telling stories.
He has taught both nationally and internationally, including workshops for the Royal Film Commission in Jordan, the Sundance Institute, Dreamworks Pictures and the Philadelphia Inquirer, and has worked as an expert witness in legal cases involving the aesthetics and history of editing.
He was a member of AMPAS (the Motion Picture Academy), American Cinema Editors, the Motion Picture Editors Guild, METal (a group of entertainment entrepreneurs) and the Editors Advisory Group (a select group of top editors who advise major non-linear editing companies on strategy and content). You can read his blogs at: http://normanhollyn.com,